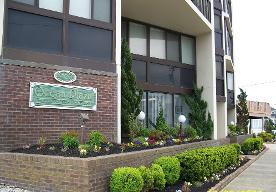 BOARD OF TRUSTEES
WILLIAM SIMON, PRESIDENT
JONATHAN WHEELER, VICE PRESIDENT
CAREN FIRES, SECRETARY
DENNIS WASSERMAN, TREASURER
BRUCE GOLDBERG, TRUSTEE
___________________________________________________
SUPERVISION
GEORGE FOSTER, GENERAL MANAGER
______________________________________________
STAFF MEMBERS
TOM KELLY, MAINTENANCE
MARYANN JUDE, MAINTENANCE
JAMES LIPFORD, MAINTENANCE
GAIL VETRI, RECEPTIONIST
DEBBIE MINICHUK, RECEPTIONIST

Welcome to the
Ocean Plaza Website
________________________________________
The purpose of this website is to bring you, the homeowner, useful information of announcements, building operations, current events and information that homeowners may be willing to share with others.

Should anyone wish to add information to this website that may be of interest to others, please contact the manager and include the information you wish to be placed on the website. The information you provide will be reviewed prior to publication.

Comments regarding this website are encouraged.

Office Telephone: (609) 823-3300

Fax Number: (609) 487-9490

We hope you find the website helpful and look forward to your comments.